Marcellus Shale fracked methane through Atlantic Sunrise to Transco to Sabal Trail to TECO to Jaxport for LNG export?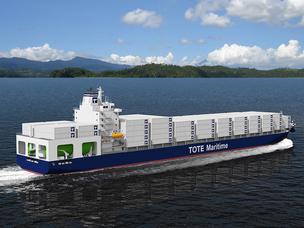 And maybe an explanation for why Sempra Energy, like Spectra Energy, donated to both GA Gov. Nathan Deal's and AL Gov. Robert Bentley's re-election campaigns. Sempra apparently wants to export Marcellus Shale gas from Jacksonville, and Sabal Trail is the proposed conduit for that through Alabama and Georgia to Florida.
John Burr wrote for Jacksonville Business Journal 10 March 2014, TECO Peoples Gas looks to expand natural gas pipeline to Jacksonville,
TECO Peoples Gas, the largest supplier of natural gas to Florida, plans to extend its natural gas pipeline within Northeast Florida and increase the size of the pipeline to transmit more gas to the area, a spokeswoman said.

The company see the need to provide more gas supplies to Northeast Florida, with increased use of natural gas to generate electricity and use of liquified natural gas at the port. The Jacksonville Electric Authority and one cargo shipper wants to build liquified natural gas plants near the port.
Natural Gas Market Outside FPL: EPA recommends FERC discuss in its EIS existing speculation for non-FPL markets of natural-gas need from the proposed action. For example, the president and CEO of TECO Energy in Tampa was quoted as stating the proposed new pipeline may have to extend to areas beyond what FPL has proposed to make sure the gas can get to markets of need.2 EPA recommends all necessary piping to all non-FPL markets of natural-gas need be included in FERC's environmental analysis of the proposed action if natural gas from the proposed action will be used to meet this need.
Looks like TECO decided to do that pipeline extension itself. Sabal Trail RR10 draft June 2014,
Port Dolphin LLC, a wholly owned subsidiary of Höegh LNG AS, proposes to construct and operate a LNG deepwater port 28 miles off the coast of Tampa, Florida, subsea pipeline to connect the facility to shore, and an approximate 4 mile onshore pipeline in Manatee County, Florida to transport LNG from the deepwater LNG port to interconnects with Gulfstream and TECO Energy Inc.'s intrastate system operated by subsidiary People's Gas System (NGI, 2014).
TECO is basically Tampa Electric (and coal mining in Kentucky and power plants in central America). TECO runs an intrastate Florida pipeline company for end-users. It doesn't as near as I can tell import gas to Florida. So if TECO wants to ship gas to JAX, where jaxport is ramping up for LNG export, it's got to be getting it from existing pipelines such as SONAT, Gulfstream, or FGT. Or from Sabal Trail.
TECO brings its natural gas to Florida via pipelines from gas fields in Texas, Louisiana, Mississippi and Alabama, Jacobs said.
Which is where Gulfstream and FGT gas comes from.
In the future, TECO plans to access gas from the fields in West Virginia and Pennsylvania.
As in through Atlantic Sunrise, Transco, and Sabal Trail?
And the rabbit hole goes even deeper. John Burr and Timothy Gibbons, Jacksonville Business Jornal, 14 February 2014, Why is Jacksonville suddenly LNG central?
In the past week, a third natural gas player has committed to setting up shop in Jacksonville, coming on the heels of Clean Energy Fuels Corp. and Sempra U.S. Power and Gas saying they were looking at the area.
Sempra Energy, which donated $5,000 to Alabama Gov. Robert Bentley's campaign and $2,000 to Georgia Gov. Nathan Deal's campaign.
Sempra Energy, already approved by FERC for LNG export from Port Cameron in Louisiana.
Yes, yes, what could possibly be making Jacksonville suddenly LNG central? Could it be Sabal Trail proposing to bring in all that new Marcellus Shale fracked methane Florida doesn't need?
-jsq
Short Link: