Please sign this petition for an independent investigation of FERC by the Government Accountability Office (GAO). Or call or write your own members of Congress and ask them to investigate FERC and rein in its rubberstamping of new fossil fuel projects.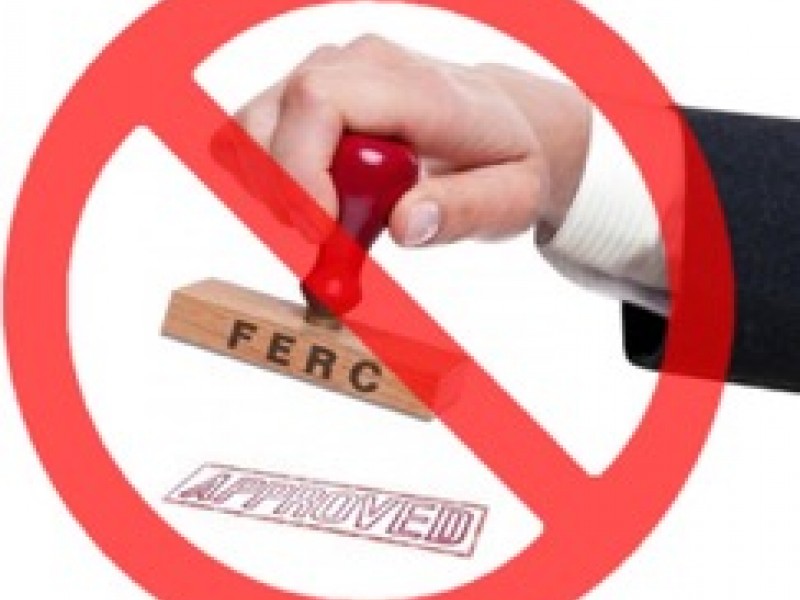 FERC has actually denied two pipelines out of a huge number of applications. Both were part of LNG import projects. One of them was about hardship to mineral interest donors, and a fair FERC would conclude hardship to everyone who depends on the Floridan Aquifer for their sole source of drinking water would be more than sufficient reason to deny Sabal Trail. The other`was a Spectra pipeline, so even mighty Spectra can lose at FERC.
But it's hard for any new fossil fuel project to lose at FERC because FERC brags about "Full Cost Recovery" meaning 100% of FERC's annual Congressional allocation is paid back out of fees and charges from the very industries FERC supposedly "regulates". This is what Investopedia defines as regulatory capture:
It is the process by which regulatory agencies eventually come to be dominated by the very industries they were charged with regulating. Regulatory capture happens when a regulatory agency, formed to act in the public's interest, eventually acts in ways that benefit the industry it is supposed to be regulating, rather than the public.
As Maya K. van Rossum, the Delaware Riverkeeper, says:
FERC is a blatantly biased agency that doesn't just favor the pipeline companies over the public, but actively works to help advance pipelines, including by stripping the public of our legal rights to challenge projects in the courts.

A Government Accountability Office Review of FERC could help to shine the light of day on the abuses of FERC and help all of the communities and environments being devastated by the construction and operation of fracked gas pipelines and LNG export facilities.

Senators Bernie Sanders and Elizabeth Warren are on the committee that can request and get the GAO investigation we need. But both of them are very busy given their high profile work. So we need to make sure they hear from enough of us to understand the importance of granting our request — that means thousands of us need to ask. Please help us get there.
Please sign the
petition
today!
-jsq
Short Link: