Luther Turmelle, New Haven Register, 19 August 2014,
Massachusetts puts brakes on support for natural gas line expansion,
Environmentalists are praising a decision by Massachusetts Gov. Deval Patrick to temporarily withdraw support for a New England expansion of natural gas transmission lines.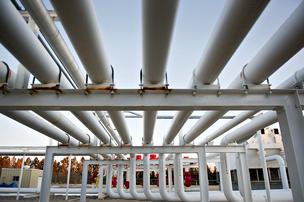 Jon Chesto, Boston Business Journal, 18 August 2014
Gov. Patrick backs away from regional effort to expand natural gas capacity,
The New England governors' plan to impose a new tax on our electricity market to pay for natural gas pipeline construction was a bold proposal — one that's never really been tried before — to solve our region's natural gas constraint issues.

But without Massachusetts involved, it's almost impossible to pull off.
Short Link: