Not finding any news about other Open Houses,
I called FERC's John Peconom, who said there were no others scheduled of which he was aware. He added that these Open Houses were organizd by Sabal Trail. I pointed out that he was attending them for FERC, so presumably he would know if there were any others. He agreed that he would. I thanked him for saving me a lot of time trying to find others. So your two choices for Sabal Trail Open Houses this month are: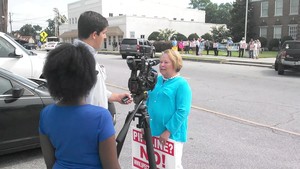 Albany is as close as Leesburg was to folks in southwest Georgia and Alabama. Jasper is closer for folks in Florida. They are both privately-owned venues, but they also have public roads right outside, so bring your signs. Remember to invite your local, state, and national news media, elected and appointed officials, and to bring your own cameras. John Peconom said he liked that picture Jen Maloney took of him in Albany. I don't know if Sabal Trail liked the one below from Leesburg.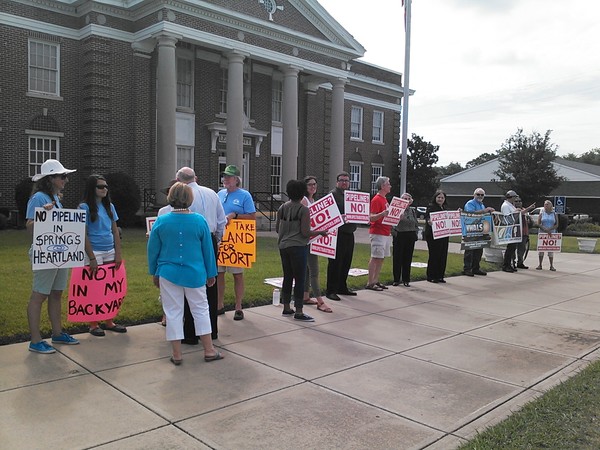 -jsq
Short Link: