Don't believe FERC is funded by the industries it regulates? Well, let's look beyond FERC's own About web page to its actual funding request to Congress. Maybe that will motivate you to ecomment to FERC right now, and to contact your local, state, and national elected and appointed officials.
Acting Chairman Cheryl A. LaFleur, FEDERAL  ENERGY  REGULATORY  COMMISSION, FY 2015 Congressional Performance Budget Request,
Full Cost Recovery

The Commission recovers the full cost of its operations through annual charges and filing fees assessed on the industries it regulates as authorized by the Federal Power Act (FPA) and the Omnibus Budget Reconciliation Act of 1986. The Commission deposits this revenue into the Treasury as a direct offset to its appropriation, resulting in no net appropriation.
Clear enough that FERC is 100% funded by the industries it regulates?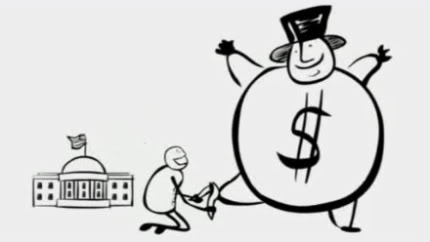 That may seem like a win for the taxpayers. But is it a win for you the local landowners Continue reading FERC recovers cost of operations through charges and fees from the industries it regulates –FERC FY14 Budget →