Dr. Michael Noll posted in a facebook event:
Join us at the corner of Park Avenue and Patterson Street for a protest against Sabal Trail Pipeline this Tuesday, September 9, 4-5 pm! (You can find parking in the back of the building.)
He added:
This event on September 9 will take place at the corner of Park and Patterson, the old location of the Industrial Authority!
He further indicated:
Please note that this will be a regular event, always on the second Tuesday of each month (same time and location) and as long as it takes to stop this nonsense.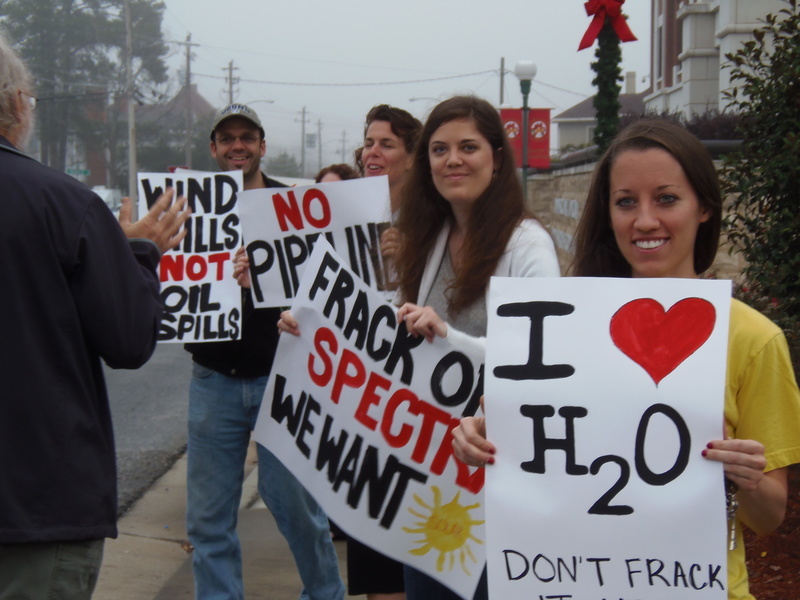 This follows on from a bi-weekly series of protests before Lowndes County Commission meetings that were spearheaded last spring by Valdosta State University's Students Against Violating the Environment, at the county palace at 327 North Ashley Street, Valdosta. The first picture above is from one of those protests, as is the one on the right here.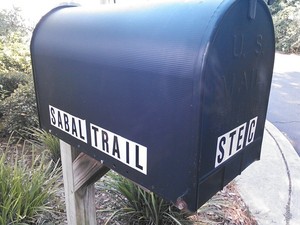 Why the new location for protests? 28 December 2013 I wrote on the LAKE blog, Spectra opens Valdosta office next to Industrial Authority, scene of 2011 anti-biomass protests.
The Valdosta-Lowndes County Industrial Authority has since moved uptown and renamed itself the Valdosta-Lowndes County Development Authority, although it has still not taken any action about that Sabal Trail pipeline.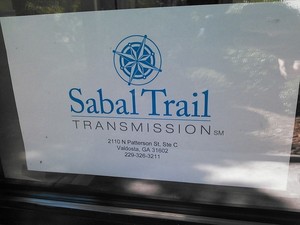 And Sabal Trail's office remains at
Sabal Trail Transmission
2010 N Patterson Street Ste C
Valdosta GA 31602
229-326-3211
Why, that sign looks like an invitation to visit!
-jsq
Short Link: