If you're a Houston fossil fuel company and you can't get FERC approval fast enough, try FE, or MARAD!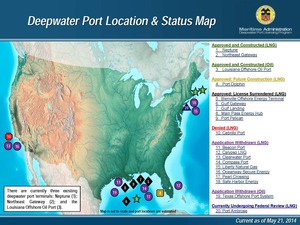 If that doesn't work, ship it by land through Canada or Mexico! Local property rights, they laugh at those! Rio Grande, Suwannee River, or Hudson River: just minor obstacles to greed! If the people are tired of profit being more important than their land, water, air, or safety, it's time to stop this fossil fuel shell game.
MARAD
Continue reading

The LNG export shell game: FERC, FE, MARAD, or NEB?