Where's the Georgia Public Service Commission on a pipeline that gashes across Georgia to serve Florida? The Florida Public Service Commission has made an initial ruling.
Ivan Penn wrote for the Tampa Bay Times 24 October 2013, Florida PSC approves third major natural gas pipeline,
State regulators approved the construction of a third major natural gas pipeline Thursday that will increase Florida's capacity by 20 percent at a cost of $3 billion.

The unanimous vote by the five-member state Public Service Commission clears the first of two major hurdles for the new system that is projected to come on line in 2017.

"The need for this project is indisputable at this time," said Commissioner Julie Brown.

Added Commissioner Eduardo Balbis: "I believe this is a good project. Having a third pipeline coming into the state, we're going to mitigate interruption. We have two existing pipelines at or near capacity."
If you're serious about resilience, FL PSC, how is a long-skinny leaking pipe through three states a good idea? How about rooftop solar power instead? You're the Sunshine State!
The project still must receive approval by Federal Energy Regulatory Commission.
And here's how to oppose that.
The new pipeline, which would run from Alabama through the heart of the Florida peninsula, would enable the state to tap more of the nation's growing shale gas sources.
The word they didn't use: fracking, as in injecting poisonous chemicals into the ground to force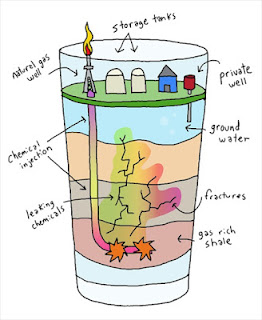 natural gas up while contaminating groundwater and causing earthquakes. Coming soon to north Georgia if this goes on. Piping very soon through south Georgia if we don't stop it.
In July, Florida Power & Light, which proposed the project, picked Houston-based Spectra Energy to build the new pipeline. Other natural gas users such as Duke Energy Florida and Tampa Electric also could tap the new pipeline.
OK, so who's buying the capacity FPL says is "fully contracted"?
FPL opened a 1,250-megawatt natural gas plant in Cape Canaveral in June and is constructing two identical plants in Riviera Beach and Port Everglades.
And then there's the other plant FPL wants to build in Martin County, connected by the continuation pipeline by Florida Southeast Connection. This FL PSC ruling doesn't seem to address that.
And it gets worse:
Duke Energy wants to construct a 1,600-megawatt natural gas plant by mid 2018 to replace the broken, shuttered Crystal River nuclear plant. Duke also wants to build another natural gas facility by mid 2020.
Duke decided this February to shut down Crystal River 3 because nobody wanted to pay $1.5 to $3.4 billion to fix it.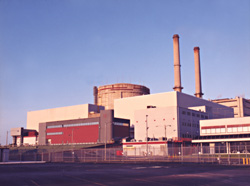 That's one of ten nukes in the past year down forever or never to be built. But natural gas is not the answer, not now that solar power is not only less expensive than nuclear power, but also less expensive than every fossil fuel source, including coal, oil, and yes, natural gas. Why we should let Spectra gash through Georgia to subsidize Duke in Florida with FPL's $3 billion pipeline?
The article mentions the other two pipelines, Florida Gas Transmission through the Florida panhandle to Miami-Dade County, and Gulfstream Natural Gas, from Mobile Bay under the Gulf of Mexico to Manatee County.
In addition to adding 465 miles of new interstate pipeline, the project also would connect the new line, called the Sabal Trail Transmission, to the other two major lines. Florida Gas Transmission and Gulfstream currently are not connected.

NextEra Energy, FPL's parent company, plans to spend $550 million to connect all three major lines.
That must be whey the FL PSC's press release of 24 October 2013, PSC Approves Prudence for Florida's Third Natural Gas Pipeline, says it's a $3.5 billion project. That PR brags:
The new pipeline system is also expected to help create jobs to support its construction.
Solar power in Georgia (and Florida and Alabama) would bring more jobs, and provide electricity and lower electric bills right here where we need them.
You can voice your objections about the Sabal Trail pipeline at the Open Houses (required by FERC) in December. Earlier than that, the Open Houses about the Florida Southeast Connection start 12 November 2013.
As Carol Singletary points out, there really ought to be a moratorium on all those Open Houses until all affected parties are notified, not just landowners in the pipeline paths, and not just by the pipeline companies. At least the Lowndes County Commission in Georgia is hauling Spectra in to explain themselves, 9 December 2013.
In addition, FL PSC isn't finished yet, according to its press release:
The PSC also decided today that it will review the prudence of the actual transportation costs during its annual Cost Recovery Clause hearings.
The actual FL PSC order says a protest for judicial review can be filed by 18 November 2013.
Meanwhile, Spectra wants to push yet another pipeline through north Georgia. Anybody who thinks this fracking craze isn't going to affect them before
the carbon bubble bursts better think again and do something about it. The fossil fuel carbon bubble will burst and fossil fuel divestment is already faster than divestment from apartheid, tobacco, or armaments were. Solar power is already cheaper than any fossil fuel power source and cheaper than nuclear and solar will win like the Internet did. Even the Georgia Public Service Commission is beginning to realize that. Do we want to be left with a stranded 465-mile white elephant in our wetlands? If not, let's stop this pipeline!
-jsq
Short Link: