FPL and Spectra could lose, because many organizations and individuals don't want dirty methane pipelines when we can go straight to conservation, efficiency, and solar and wind power.
Kevin Spear wrote for the Orlando Sentinel 19 January 2014 Pipeline to bring natural gas to state,
Florida Power & Light Co. is on the cusp of getting the pipeline it has long wanted to carry natural gas from elsewhere in the nation to Central and South Florida to run the utility's power plants.

But the proposed $3.6 billion project, which FPL hopes to start using in 2017, has drawn mixed responses from even groups that are usually allies.

Among them, Audubon Florida lauds natural gas as cleaner than coal when burned by power plants, while Sierra Club Florida opposes the line as likely to ensure that the state becomes further addicted to the fuel at the expense of developing solar power.

Other negative reactions include:

Contention by many environmentalists that the use of natural gas on the whole — from drilling to consuming — is as damaging to the environment as the use of coal.
Concerns that the route of the proposed pipeline is potentially harmful to Florida wetlands and aquifers.
Criticism from some environmental groups that the line is likely to help set up Floridians for sticker shock should the supply of natural gas tighten and prices rise.
Like T. Boone Pickens said,
"Why would you try to keep natural gas prices down to favor other industries?"
The gas companies certainly have no incentive to keep the price of their product down, and every incentive to push the price up by exporting LNG.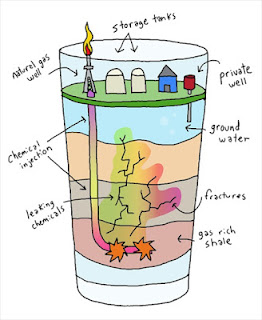 The Orlando Sentinel story includes the usual excuses from pipeline proponents. And also this:
But controversy persists nationally over water pollution caused when drillers use "fracking" to extract natural gas from the ground.

Environmentalists also assert that methane — a key ingredient of natural gas and a potent greenhouse gas — leaks from drilling operations and pipelines, adding significantly to global warming.

Those concerns and others specific to the pipeline's potential impacts to private property in Alabama, Georgia and Florida are being raised by a group called SpectraBusters, which is using http://www.spectrabusters.org to organize its efforts.
Today, for example, in Osceola County, Florida.
The longest leg of the line is proposed to carry 1 billion cubic feet of gas daily and extend 474 miles from Alabama to just south of Orlando in Osceola County. Osceola gets not one but three pipelines if FPL and Spectra have their way:

Its builder would be Sabal Trail Transmission LLC, a company created by pipeline specialist Spectra Energy Corp. and FPL parent company NextEra Energy Inc. The line's proposed route in Florida crosses 12 counties and 218 miles. Company officials have said 80 percent of the 36-inch-diameter pipe would follow existing utilities or roads.

At the end of the Sabal Trail portion would be a 14-mile spur called the Hunters Creek Line that leads to southwest Orange County and connects with the Florida Gas Transmission Co. LLC pipeline, the longest and largest gas-line system in the state.

That short segment's proposed route skirts several neighborhoods.

Also connected to the end of the Sabal Trail line would be a 126-mile segment, carrying 400 million cubic feet of gas daily to FPL's power plants near Lake Okeechobee.

Called the Florida Southeast Connection, that project is being pursued by NextEra Energy only and would cross largely rural areas in five counties.
Sabal Trail Open Houses and FERC Scoping Meetings:
Sabal Trail and Southeast Connection held public meetings late last year. Next to come, possibly later this year, are public meetings by the Federal Energy Regulatory Commission.
According to FERC's John Peconom in Moultrie last month, the scoping meetings could be as early as March 2014.
The agency has received dozens of comments already from residents and groups in Georgia and Florida opposed to the project.
You can subscribe to those comments on FERC's e-comment system, and you can submit your own: use docket number PF14-1. Many of those comments are also appearing here on http://www.spectrabusters.org as time permits, including Farmer and lower income folks are people —James & Tracy Ryder to FERC.
-jsq
Short Link: